Alozie N. Etufugh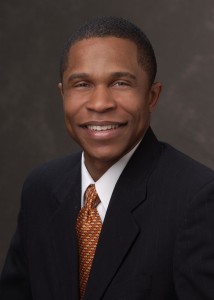 Mr. Etufugh is the Managing Partner of Etufugh Law. He began his legal career with an Intellectual Property law firm based in New York City. His firm's current practice areas include all aspects of Patent, Trademark and Copyright law, including prosecution, corporate transactions, licensing, and client counseling.
Mr. Etufugh has a background in Electrical Engineering for which he received a Bachelor's of Science in Electrical Engineering (B.S.E.E.) degree from Manhattan College. He received his law degree from Pennsylvania State University and is a registered patent attorney licensed to practice before the United States Patent & Trademark Office (USPTO). He is licensed to practice in both States of New York and New Jersey. Mr. Etufugh is also admitted to practice before the United States District Courts for the Eastern and Southern Districts of New York (EDNY & SDNY), and the Court of Appeals for the Federal Circuit (CAFC).
Mr. Etufugh has represented small, mid-sized and Fortune 500 Companies in the procurement, protection and enforcement of their Intellectual Property rights. Mr. Etufugh has experience in dealing with patent prosecution issues including: patent application drafting & preparation, responding to office actions, filing of continuation applications, and filing of applications under the USPTO's Accelerated Examination program. Mr. Etufugh has also provided clients with advice and counsel regarding patent litigation strategy and licensing. In addition, Mr. Etufugh has represented clients in a variety of trademark issues including: trademark application filing & prosecution, trademark administrative disputes before the Trademark Trial & Appeals Board of the USPTO (Opposition and Cancellation proceedings), responding to and/or initiating cease & desist requests. Further, Mr. Etufugh has also provided clients with a variety of opinions including: trademark clearance opinions, freedom to operate opinions, and patentability/novelty opinions.
Bar Admissions
New York State Bar
New Jersey State Bar
United States Patent & Trademark Office
Court of Appeals for the Federal Circuit
Eastern District of New York & Southern District of New York
Education
Manhattan College, B.S. (Electrical Engineering, 1993)
Penn State University, J.D. (2001)